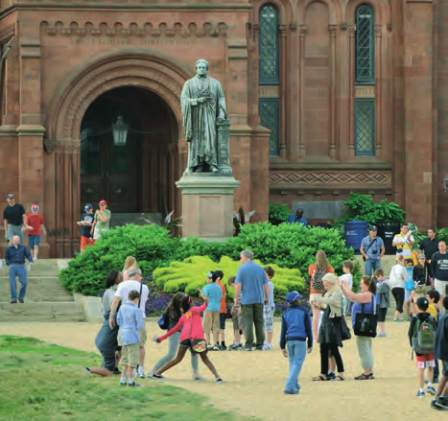 UCT RESEARCH REPORT '11
international students at UCT has increased significantly
in recent years. In 2011, international students received
28,5 percent of the total funding provided to postgraduate
Table 6
Figure 2
sources of funds for international student support, as
well as the breakdown of students from the Southern
African Development Community (SADC), other countries
in Africa, and the rest of the world.
UCT Doctoral Package Project
awards were made in 2010, valued at R1,000,000. Of
these, five awards were renewed in 2011.
In 2011, seven students received scholarships valued
UCT/Council for Scientific and
Industrial Research (CSIR) Scholarship Programme
This programme provides high-value scholarships to
honours, master's and doctoral students whose areas of
study fall within the CSIR's priorities. The contributions by
each partner are set to increase in 2012, thereby enabling
a corresponding increase in the number of students
funded, and a significant increase in the value of awards.
In addition to the above, the university offers awards
sourced from the donations of generous sponsors. The
foremost sponsored funding programmes for 2011 are the
Carnegie Foundation's
$2,500,000 for postgraduate training and postdoctoral
research programmes, the Next Generation of Academics
Programme was rolled out in 2011. This intervention seeks
to advance scholarship and to improve the retention of
African academics. The three selected areas of research
are economics, civil engineering, and infectious diseases.
Full-cost awards were made to 36 doctoral students and
seven postdoctoral research fellows in 2011.
Claude Leon Foundation
to both honours students and postdoctoral research
fellows. The honours programme supported 15 financially
needy students and provided 19 merit awards, valued
at R400,000, in 2011. These entry-level scholarships are
vital, as they enable the university to attract and retain
students with the potential for higher degrees.
David and Elaine Potter Fellowships
that commenced in 2004, provide full-cost support to
excellent master's and doctoral students who intend to
contribute to civil society in South Africa by leveraging their
educational advantage in any discipline. Each student is
required to plan and organise one seminar per degree.
To date, 67 students have been supported and in 2011,
17 awards were made (including continuing students),
valued at R1,995,000. Areas of study ranged across
faculties and included economics, language and literature,
philosophy, psychology, social anthropology, mathematics,
oceanography, chemistry, chemical engineering,
immunology, human genetics, medical virology, and
The Harry Crossley Foundation
fellowship programme that provides full-cost fellowships
to South African students who register for full-time study
University of Nairobi, Kenya
Eindhoven University of Technology, The Netherlands
Radboud University Nijmegen, The Netherlands
University of Birmingham, United Kingdom
Uppsala University, Sweden
Oxford University, United Kingdom
Consiglio Nazionale della Ricerche, Italy
Michigan State University, United States of America
Harvard University, United States of America
Indian Institute of Technology, India
Mississippi State University, United States of America
Albany Law School, United States of America
Harvard Medical School, United States of America
Plymouth Marine Laboratory at the National
Oceanography Centre, United Kingdom
Centro de Investigaciones sobre Desertificación, Spain
Institute de Recherche pour le Développement,
INSTITUTIONS VISITED DURING 2011 BY MASTER'S AND DOCTORAL
STUDENTS, AS A RESULT OF SUPPORT FROM UCT SCHOLARSHIPS FOR