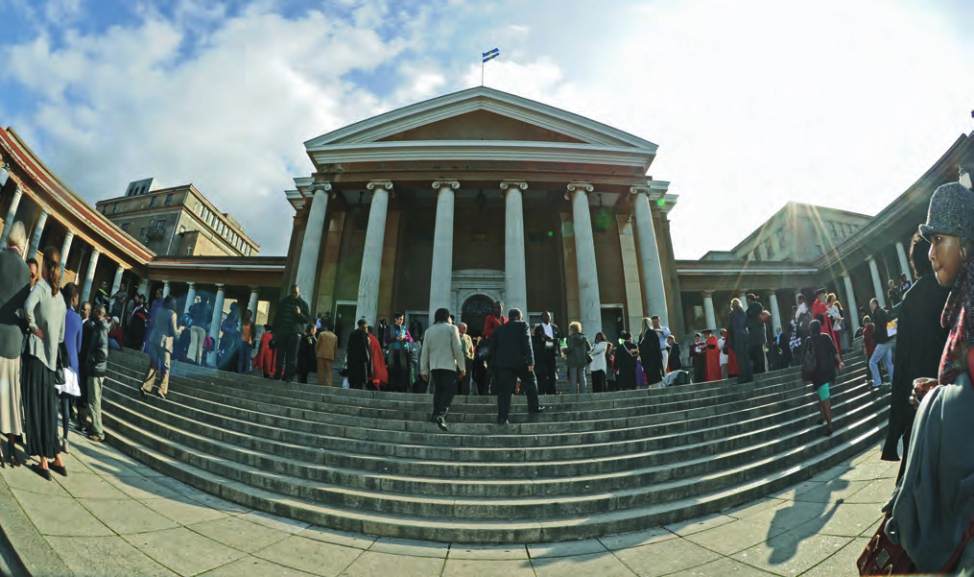 UCT RESEARCH REPORT '11
Postdoctoral researchers are academics in training, and
many of them will relieve the dwindling numbers of
academics and researchers in South Africa and on the
African continent. The number of postdoctoral research
fellows who register for up to five years at UCT has
increased steadily since 2002, and the university hopes to
accelerate this growth in the next five-year period.
In 2011, 252 registered postdoctoral research fellows
received funding valued at R44,280,326. The majority
of PDRF registrations are in the faculties of Science
and Health Sciences. Support provided to PDRFs is not
confined to the administration of the sector, but includes
monitoring of quality of life and other issues.
Forty-four PDRFs were awarded travel grants in 2011
to the value of R510,299, to attend a range of local
and international conferences (
Table 9
enables PDRFs to collaborate widely and encourages
publication of their work.
Figure 3
Value of postdoctoral fellowships,
Figure 4
Growth in postdoctoral research fellows at
Faculty
Number of
registered
PDRFs
Number of
fellowships
awarded
Value
Total
252
421
R44,280,326
Table 7
Postdoctoral research fellowships,
R50,000,000
R45,000,000
R40,000,000
R35,000,000
R30,000,000
R25,000,000
R20,000,000
R15,000,000
R10,000,000
R5,000,000
2002 2003 2004 2005 2006 2007 2008 2009 2010 2011
2002 2003 2004 2005 2006 2007 2008 2009 2010 2011
450
400
350
300
250
200
150
100
50
0
Number of fellowships awarded
Number of registered postdoctoral research fellows
Some PDRFs are registered at UCT but receive external support
that is not administered by this office. 252 PDRFs are recorded
as being registered, but only 246 of these received UCT
administered fellowships. More than one fellowship can be made