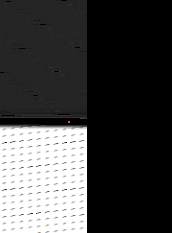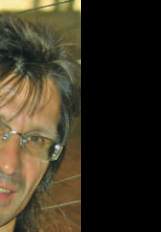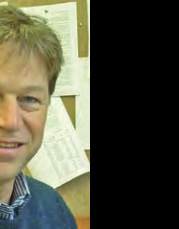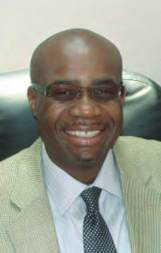 UCT Research Report '11
Infection and Immunity of
Keertan Dheda is Professor
of Respiratory Medicine and
Director of the Lung Infection
the Division of Pulmonology,
Department of Medicine. He
is the recipient of several
prestigious awards including
the 2010 International Union
Against Tuberculosis and Lung
Disease Scientific Award, and holds several large local
and multi-national grants, including those sponsored
by the EU. His main research interests are the study of
the immunopathogenesis, epidemiology, and diagnosis
of tuberculosis, including drug-resistant TB. He is the
co-author of more than 100 peer-reviewed publications,
holds patents that are being commercialised, and serves
on the editorial boards of several international journals.
Professor Jonathan Blackburn
holds the SARChI Chair in
head of the ANDI Centre of
Excellence in Proteomics and
Genomics. He obtained his
DPhil degree in Chemistry
from the University of Oxford,
and carried out postdoctoral
research at the Medical Research Council (UK).
Professor Blackburn serves on a number of national and
international committees, including the National Health
Research Committee, the Biotechnology Committee of
the International Union of Pure and Applied Chemistry,
and the Nominations and Election Committee, Human
Proteome Organisation. He serves on the editorial
advisory boards of the Journal of Proteome Research,
Journal of Proteome Science and Computational
Biology, and Expert Review of Proteomics. He is also
a member of the Scientific Advisory Board of GenTel
BioSciences (USA), and the Research Advisory Panel
of the Council for Scientific and Industrial Research
Professor Frank Brombacher,
a NRF A1-rated UCT fellow,
holds the SARChI Chair in
heads up an extramural MRC
Research Unit in addition to his
ICGEB Scientific Co-ordinator
and Infectious Diseases. His
group investigates immunological mechanisms,
regulation, and protective host effector functions in
experimental murine infectious disease models that
are relevant to Africans, such as tuberculosis, African
trypanosomiasis, leishmaniasis and helminthic
infections, including bilharzia – four of the top ten
WHO-declared human threats. In addition, he and his
group are interested in chronic diseases, including
allergic asthma and colitis, causing high morbidity
obtained his PhD in synthetic
organic chemistry from the
University of Cambridge (UK),
and postdoctoral stints at the
University of Liverpool (UK) and
the Scripps Research Institute
(USA) followed. He is currently
Professor of Organic Chemistry
at the University of Cape Town
and a full member of the Institute
of Infectious Disease and Molecular Medicine.
Professor Chibale was awarded the SARChI Chair in
Drug Discovery, and became the founding Director
of the MRC/UCT Drug Discovery and Development
Research Unit in 2009. He was recently elected a
Life Fellow of UCT, and a Fellow of the Royal Society
of South Africa. In 2010, he became the founding
Director of the UCT Drug Discovery & Development
Centre (H3-D). Professor Chibale's research is in the
field of drug discovery, underpinned by medicinal
DST/NRF SARChI
Chairs associated with this theme